The ultimate check list for going abroad
Are you excited to go abroad? We are thinking about you. Thus, we will provide you with a short checklist for your next long-distance journey.
To ensure that your stay abroad is a success, it should be well-planned. Living in a different country is an adventure. Therefore, it should be organized in advance. Many students might think that organization is only buying the flight tickets, but this is not the case! At least, one should consider legal, health, safety and financial aspects before leaving home.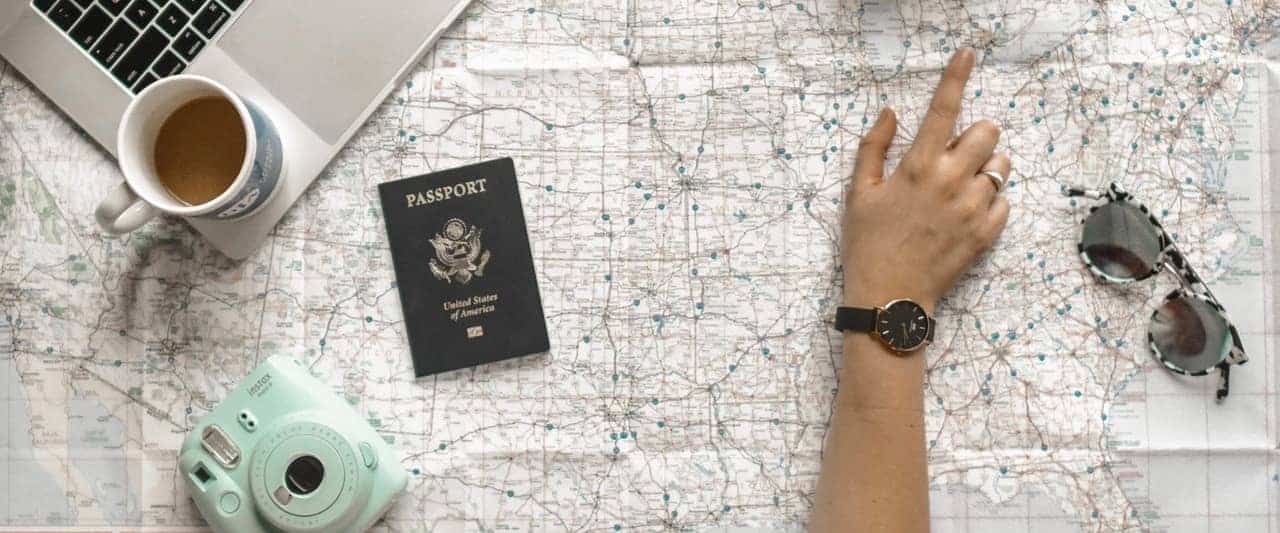 Basic language
If you are reading this right now, your English is probably at a good level. However, you can never be certain that this is not always enough to get around easily. For instance, local people in Mexico or Panama do not necessarily understand English well.
Who does not appreciate if people visiting their home country speak some words in their native language? Think about all the misunderstandings that you can avoid by learning a few simple words. Local people will greatly appreciate your effort and you will have less problems to get around. Nobody has to invest in expensive books or audios, there are plenty of free apps.
Legal documents
In order to avoid strange situations at the airport or after your arrival, please make sure that you are legal! One of the things you should definitely check first is your passport. Is it valid 6 months after your departure? If not, it is recommended to apply for a new one.
Are you ensured during your stay abroad? Most European students have an insurance card that works perfectly fine within Europe. If that is not the case, please contract an international insurance.
Did you take care of your civil liability? Most people are not aware of this, but companies require this. It could be possible that your university takes care of it or your parents insurance. If none of this applies, you can contract one online or even when booking your flight.
If you needed a visa to enter the country, please make sure that you have all the necessary documents. Some countries such as China also require you to bring a few passport pictures or show the internship agreement.
Health
Do not travel when you are sick. Besides that, please obtain proper medical advice for instance from your local doctor regarding vaccinations.
Accommodation
It is convenient that all internships in the hospitality field offer an accommodation. If you are doing a business internships at a firm that does not offer an accommodation, here is one basic tip: search in social media to make social contacts and discover groups such as "rooms in …". This could be beneficial for searching flat mates or for seeking advice abroad. Regarding flats, make sure that it is easy accessible by public transportation.
Phone
Not every airport has a working wi-fi connection. If you would like to stay connected, we can recommend to buy a sim card at the airport, if possible. They are usually affordable and already come with some free minutes and internet.
Currency
Moving to a country that does not have the same currency as yours? Change some cash in advance because some places do not accept credit cards or offer ATMs. It is always beneficial to have some cash for instance if you have to pay fees at the airport or need a taxi ride.
Also get familiar with the monetary conversion and make sure your credit card will work. Look beforehand if it makes sense to open a bank account or how high the fees for taking out cash from the ATM are.
Small details
There are a few other details that travelers value. One of them is to make sure that your memory card is big enough. The other one is a portable charger that ensures a sufficient battery of camera or phone. Other aspects could include to pack an extra set of clothes in the carry-on bag to be prepared in case your luggage may get lost. Take a look at the airline regulations so you can prepare to bring the right amount of checked and carried luggage for your trip. Finally, you should consider apps such as CityMaps2go or Mapsme that enable GPS without using up battery life or roaming data.
All in all, we understand that everybody has their own personal checklist depending on their needs. Nevertheless, we hope that this blog helps you to prepare for your next stay abroad. Stay safe and have fun!
Avec l'excitation du départ, on y pense souvent en dernier et pourtant, l'assurance voyage est un point essentiel à cocher sur sa to-do list ! Il est d'ailleurs obligatoire d'avoir une assurance pour couvrir son séjour et stage à l'étranger. Vous êtes noyé sous le...
lire plus
La majorité pour ne pas dire quasiment toutes les écoles de commerce, les IUT, les BTS, les universités proposent une ou plusieurs formations en marketing dans leurs offres. Ces mêmes établissements demandent à leurs étudiants d'effectuer un stage à l'étranger....
lire plus
Tu recherches un stage à l'étranger et tu as vraiment envie d'être dépaysé ? Fonce faire ton stage en Amérique Latine ! Entre le Panama, le Guatemala, le Costa Rica ou encore la Colombie, tu vas découvrir de nouveau paysages, une nouvelle culture, de nouvelles...
lire plus