7 reasons of doing your internship in Germany
Internships are a great opportunity to gain valuable international working skills and experience a different culture. Some countries are more popular for internships than others. For anyone who would like to live in a culture-rich European country, here are 7 benefits of working in Germany.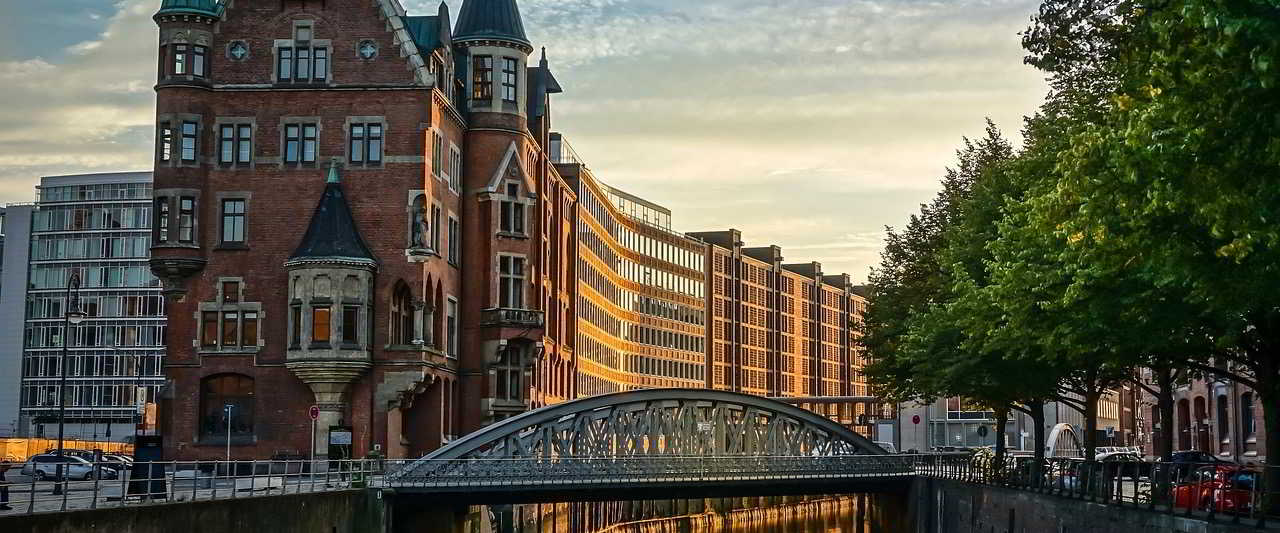 Growing economy and low unemployment rate
Germany is the world's second largest exporter and its economy is ranked number one in Europe and number four worldwide. The country offers great possibilities for you as it is the home of myriad international corporations. Besides that, the unemployment rate is at a low of 3.9 %, compared to 9,6 % in France, 18,4 % in Spain and 4,7 % in the US. Isn't that a great precondition to start your professional career?
Life Quality
Would you expect one of the world's main economic powers to have hard working conditions? Wrong! Firstly, internships in Germany are paid better than internships in other countries such as Spain or Greece. Secondly, Germans work averagely 35 hours per week. Thirdly, every full-time worker is entitled to 20 days of holidays plus 9 public holidays. This ensures that employees are well-rested and enjoy some leisure time. Fourthly, it is not allowed to work more than 8 hours a day from Monday to Saturday. By law, Sundays and certain holidays must be work-free. Another rule is that after one shift, workers must have a break of at least 11 hours before starting the next shift.
The Language
Let us be honest, German language is difficult to learn (Why was it Einstein's native language?). One has to mention that German has the largest number of native speaker in the European Union. But if you are a foreigner that struggles with the language, no worries! Most Germans are proficient in English. Especially, global organizations use English as their office language. Nevertheless, most of our internships require some German skills, so it is your chance to learn and improve your language skills!
Encouraged Office drinking
Have you come over job descriptions in Germany where companies offer a Beer Friday at work? Do not be surprised, office drinking is allowed and even encouraged! Therefore, some companies offer their employees to drink beer on Fridays in the office or to held a party together after work hours.
Innovation
Germany is innovative. It is Europe's number one location for Research. Companies spend billions of euros on Research and Development. Thus, Germany is also Europe's leading patent applicant and the leading global force in high-tech solutions.
Celebrations and Festivals
During your internship, you will have the opportunity to attend some good celebrations! Many German towns and cities have several events such as the Oktoberfest, Karneval or the wine festivals. Work hard and play hard!
Public Transportation
It is so easy to get around in Germany. Public transportation is cheap and effective. Berlin, Frankfurt and Munich have been noted to have some of the best transportation systems in the world. This is due to the minimal disruptions and reasonably priced tickets such as 1.70 Euros for a short journey on the U-Bahn. There is also many buses and trains that can take you to the neighbor countries or further.
During your working hours, the focus is solely on work. That is what enables Germans to be so much more productive than other countries in a shorter period of time. However, all mentioned benefits sum up an excellent quality of life!
Did this blog caught your interest? Check out our internships in Germany!
You're thinking about studying Business abroad? You should consider Finland! Here are 5 reasons why you should study in one of the happiest countries in the world…
read more