FIND YOUR NEXT PAID INTERNSHIP ABROAD
The placement agency that helps students to find an internship abroad
Vacancies
Discover our personalized recruitment service
Students
PIC Management offers you different internship tasks and destinations in order to improve your personal experience abroad. Thanks to our partners resources, we provide internships in commerce, tourism, administration, among others.
Companies
We make the interns recruitment easy – all year long. We manage your offers publication, the pre-selection of the candidates and the supervision of the administrative tasks in order to assist you during the process.
Schools and Universities
PIC Management supports your students during their internship research, whatever their education level is. We publish the internship offers that are related to your education programs and calendars. Every application is not defined until we get your approval of the internship tasks.
PIC Management in a few numbers
+1000 internship offers available
We offer internships in different countries, activity sectors and tasks type. All our offers can be seen on our website.
95% of the internships are paid or include benefits
We negotiate with our companies to get some benefits, in order to allow more students to do an internship abroad in good conditions.
More than 20 Destinations available
Through our partners we try to offer new destinations each time, in order to provide candidates many internship opportunities to choose from. Europe, Latin American and soon Asia too.
Recently published articles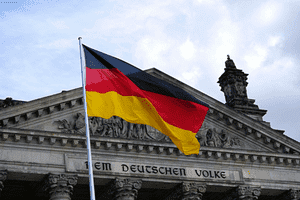 First of all, if you are still looking for an internship in Germany, either to improve your German language and have a professional experience abroad, check out our internship offers in Germany: Or, You do your already get your internship in Germany? Congratulations!...
read more
I am really enjoying my time abroad. London is amazing and the weather is hotter than in Austria. I like my internship as well, everyone is very lovely and I became a part of the company immediately. Thanks for your good job!
We've been collaborating with PIC Management since the very beginning and we appreciate their constancy and seriousness. We've got a very positive feedback from the students and we even hired some of them. Their huge knowledge or the educational system is a great help for the administrative management.
PIC Management offers internships in different countries, allowing our students practice and improve their languages skills. Moreover, PIC Management offers internships all year long with different tasks that are related to the students' background in commerce school, in order to let them choose their future specialization.