5 reasons why you should study Business in Finland
When you think of Finland, you might think of Helsinki, the capital and largest city. With a population of approximately 1.4 million people only in Helsinki, it makes one third of the country´s GDP. But what makes Finland so special? The Northern lights, its beautiful forest and water, world´s cleanest air, one of the safest and happiest places in the world, and most importantly for students: world´s one and only midnight sun film festival? This sounds a lot like the place to be. But… why should you definitely consider studying business in this country? Let´s discuss 5 important reasons in this article.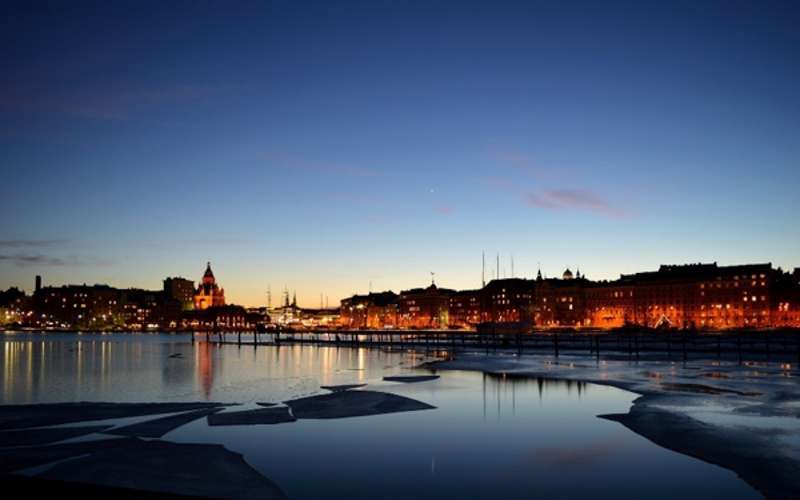 1. Finland is home to world's best universities
Finland has a favorable reputation for providing high quality for higher education. The country attracts many international students from everywhere in the world. One of the main reasons that many international students choose to study in Finland is the fact that the country ranked the World University rankings in 2015 with at least nine universities! Furthermore, all universities guarantee scholarship opportunities for international students and offer over 400 English-speaking degree programes. The comfortable libraries are freely available for each student with free access to the internet. The Study Abroad Portal offers various graduate and undergraduate studies in Finland at one of the top universities, make sure to check them out here
2. Favourable quality of life
According to the OECD Better Life Index, Finland scores high in both education and skills. Both employment rates and household incomes score relatively high in the Better Life Index, with a score of 88% of adults who have completed upper secondary education. The quality of the environment around us has an impact on our health and well-being. Due to the country´s high levels of technology skills, Finland has one of the healthiest lakes, rivers and air, also due its effective environmental protection policies.
3. International opportunities 
As free education and/or low fees are attractive for most students, even though it is not the only reason why you should consider studying in Finland. Activities and connecting to other international students may have an impact on your choice as well. With the increasing globalisation and rising technology, Finland has succeeded in setting an excellent global standard. As a business student in Finland you may have a lot of advantages. Over 90% speaks English and international companies are able to access the same benefits as Finnish companies. 
4. Opportunity to visit one of the most beautiful spots in the world
Nature plays an important role in the Finnish lifestyle. Take Halti for example, which is Finland´s highest peak (1323 meters) on the border between Finland and Norway. A tip is to visit this mountain during the summer, as it might be hard to hike the mountain during the winter due to the extreme weather conditions. But worth to see the Northern lights!
5. Safety
As an international student in another country than your home country you might feel less safety since you are not familiar with the country, transport, clubs etc. But let´s get it clear that the capital of Finland is the second safest city in the world. Outside the capital the overall risks of criminality etc. are very low.
Already feeling excited to study abroad in Finland? Don´t forget to check out your potential business MBA study on http://bit.ly/HelsinikiMBA.
First of all, if you are still looking for an internship in Germany, either to improve your German language and have a professional experience abroad, check out our internship offers in Germany: Or, You do your already get your internship in Germany? Congratulations!...
read more