7 tips on how to handle your phone interview for your internship
You almost got your internship, now there is just the obstacle of the phone interview with your future boss or HR of the company. But you don't have to be nervous! With the following 7 tips we'll help you, so you manage your interview without a problem.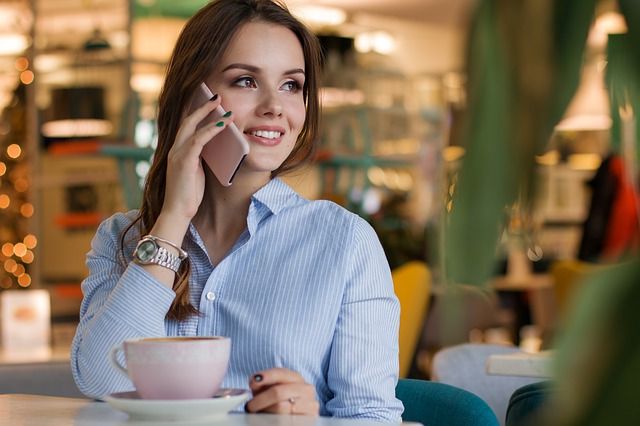 1. Take it as seriously as a personal interview
Even though the interviewer can't see you, you should not take this interview less serious. Don't eat, drink, chew gum or smoke during the interview. Maybe even try to dress nicely although no one will see it. It's the environment you're creating that way, that will also help you be more serious in the situation. Also, always try to smile politely even if it can't be seen, because the interviewer will notice it positively in your voice.
2. Do some research before the interview
This counts for phone interviews and for personal interviews: do some research beforehand. Invest maybe half an hour in looking on the company's website and some articles you can find online to get a better impression of the work there. Also try to read the job description again and take notes.
3. Prepare a cheat sheet
Your cheat sheet could be your CV (because your interviewer will look at the exact same document during your call), but it can also be a piece of paper with your notes from your research. Also, think beforehand about your accomplishments and write them down. That way, when you'll be asked about them, you are prepared.
4. Don't dominate the conversation
The most important part is that you listen to the questions the interviewer asks you. Don't try to talk too much. You are getting interviewed and not the other way around. So, wait till you are asked something, be sure your interlocutor is finished talking and then answer the question and only the asked question. If you don't understand or did not hear the question, ask them politely if they could repeat it. Also, try to use the interviewer's name, when addressing to him/her directly.  
5. Prepare yourself for the common questions
Be prepared for the common questions, which always are asked during any kind of job interview. Think already before the interview about the answers to questions like "Tell me about yourself", "Why do you want to work here?", "What are your strengths and weaknesses?", "Tell me about a time you took a lead in a project" or "How would your friends describe you?". Don't get overwhelmed by standard HR questions. If you feel more comfortable, you can also write some keywords or cues on your cheat sheet.
6. Ask questions at the end
You will probably be given time to ask some questions of your own at the end of the interview. Take this opportunity! Create a list of some questions in advance that focus on what you'd like to understand about the internship, the company or the country/city. Just be sure not to ask anything they've already answered or a question you could easily have found the answer on the first page of google.
7. Follow up your interview with a thank-you mail
If you have an email of your interviewer, it can be a good impression if you send him/her an email after your interview in order to restate your interest in the internship. That way the HR will also be sure you're 100 % committed to the internship opportunity.
After the interview try to reflect on the phone call you just had. That way you'll evaluate the interview and you can see what you did wrong and what was good. You can make notes on your mistakes and your strengths and be even better for the next interview.
We hope this article helped you with the preparation for your phone interview and that it will be a success. Tell us how it went afterwards and write us if you have any other tips to help others in the same situation!
We from PIC Management are always there to help you during your internship-finding-process and won't stop supporting you, till you got accepted for the internship of your dreams!
First of all, if you are still looking for an internship in Germany, either to improve your German language and have a professional experience abroad, check out our internship offers in Germany: Or, You do your already get your internship in Germany? Congratulations!...
read more