Checklist for your next Skype Interview
When applying for an internship abroad it is mostly not possible to attend an interview personally. But luckily there is modern technology! Video chat providers like Skype make life much easier when you have distant friends, but also when you need to make a good first impression at your new position. Still, there are a few things you should check before and during your Skype interview: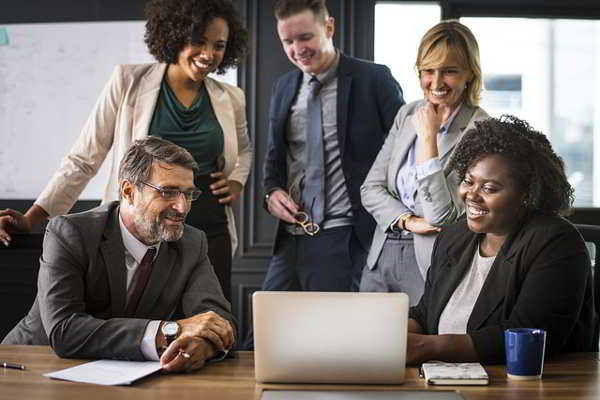 1. Check your Skype Name
Your Skype ID or Name will be essential that the company's recruiter can find you and call you. Maybe you made your account a long time ago when a friend of yours did a high school year abroad and back then names like "luvteddy555" or "beerprince101" were popular. They may have been funny a few years ago but are totally unappropriated for a professional Skype interview. If you still have a badly chosen name, make yourself a new account and choose your Name and Surname.
Furthermore, you should take extra care about your profile picture. Try to have a picture where you look nice and your face is visible. A picture from your last costume party or your beach vacations are not very professional.
2. Check your technology
Technology is a boon and bane at the same time. If it works it makes our lives easier, if it doesn't it makes it very hard. Check the well-functioning of your devices before you start the interview. Is your camera and microphone working? Is your Wi-Fi strong enough to do the video call? Does your Laptop have enough battery?
To avoid an echo maybe you should consider using a headset during the interview. Also, if you only have your smartphone available for the Skype-call, try to have steady hands or put your phone down (e.g. against a wall on your desk).
To be 100 % sure everything works as you want it you can make a test and call one of your friends the day before your interview is scheduled. That way you'll have enough time to fix any problems, which might occur.
3. Check your surroundings
While doing your job interview it is very important you encounter yourself in an undisturbed and quiet surrounding. Don't go to the next Café just because they have free Wi-Fi. Also make sure that no one interrupts the interview, when you are doing it from your home. Tell your family members or roommates you have an important interview and they should please show consideration for you and keep the house quiet.
Another very important point apart from your noise surroundings is your actual physical background: What is behind you? If you are in your childhood room and there is still a poster of your favorite teeny-band on your wall visible during the interview does it not make a good impression. Be very careful by choosing your background! Also make sure there is enough light, so your interview partner can actually see you.
4. Check your cloths
Of course you don't have to be as careful with your clothing choice as when you'd have a physical interview, but anyway there are some points to keep in mind. Try to wear professional cloth. Even if the interview takes place in your livingroom or bedroom, don't get yourself too comfortable. Check what kind of dress code the company has and try to imitate it. It doesn't have to be a suit, but wear something nice and professional. Women shouldn't show cleavage and men should not wear their muscle shirt from their last gym training. If you are unsure, wear something neutral like a black shirt or a nice blouse. And don't forget to wear pants even if they are not visible! 😉
5. Check where your eyes wander
It is very seductive to always stare at your own video-image and check out how others see you, but it's unappropriated during an interview! Try to look directly in the camera to make the impression of eye contact with your interviewer.
6. Check your presence
Stay focused during the whole interview. Maybe take notes so your interlocutor sees that you are listening carefully and are very interested in the position.
And, last but not least, don't forget to smile!
We wish you all the best for your next Skype interview and we'd love to hear about your experience! Just give us a call on Skype! 😉
First of all, if you are still looking for an internship in Germany, either to improve your German language and have a professional experience abroad, check out our internship offers in Germany: Or, You do your already get your internship in Germany? Congratulations!...
read more